Ten Square Games is the leading producer of mobile and social games in Poland. Our hits - Let's Fish, Wild Hunt and Fishing Clash - with millions of players worldwide are beating records of popularity in the App Store and Google Play. The newest products are gaining more and more players and we still have a lot of exciting ideas in store for our players!
We're looking for a Scrum Master/Project Manager - an experienced person who will take care of one of our many teams. If you feel you're the person we're looking for - apply! :)
RESPONSIBILITIES:
Create solutions and processes that will give the greatest value to your projects.
Which means you will:
Ensure effective communication in the project team.
... so you'll have to:
Co-create an environment of active product information flow in the team;
Plan and moderate project meetings;
Deliver presentations on the project progress;
Ensure the transparency of taken actions;
Support the team with knowledge of Agile methodology.
Build and develop your team.
So particularly, you will:
Take part in the recruitment process;
Support team members' self-development;
Motivate and support the team in achieving set goals.
Manage mobile game oriented projects.
On a daily basis you will:
IN ORDER TO DO THAT, YOU MUST HAVE:
3 years of experience in managing software projects;

Knowledge of Agile methodology and experience in working with it;

Knowledge of the process of creating software products;

Excellent communication skills;

Analytical, risk assessment and process mapping skills,

Ability to work under pressure;

Excellent teamwork skills.
IT'LL BE GREAT IF YOU:
Are familiar with gamedev;

Know what PMO tools are;

Can deliver presentations;

Have knowledge of JIRA/Confluence or similar;

Know BPMN.
WE OFFER:
A job in our office in Wrocław, to where you can easily get from any part of the city;

Flexible working hours;

Work with people passionate about games!

Fair salary;

Conferences and game industry events;

Company trips and gatherings (Off-road / Regattas / Field games etc.);

Private medical care and Multisport card;

Fresh fruit in the office and pizza days! :)
APPLY
The administrator of the personal data of our customers, shareholders, contractors and their employees, and other persons who contact us is Ten Square Games SA, with its registered office in Wrocław, read more: https://tensquaregames.com/wp-content/uploads/ADO_extended_en.pdf
Your personal data is processed for recruitment purposes for the position described in the job offer for the duration of the recruitment process and if you've given your consent to take part in the future recruitment processes - for 5 years.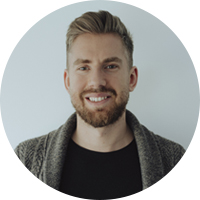 'This is a great place for people who are passionate about game development. I consider myself lucky to be working with talented folks who want to make games as much as I do. I'm happy to say that I learn a lot from my colleagues and I'm getting better with each day.

There are events like 48-hour game jams organized by the employees, during which we split up into small teams and try to create games in two days. This is both good geeky fun and an invaluable lesson for everyone. Once we even challenged ourselves by attempting to create a game in 1 hour!

I love the opportunities that my job offers; I get to teach kids from the Kids' University the art of creating games and to work with interns on research projects.'