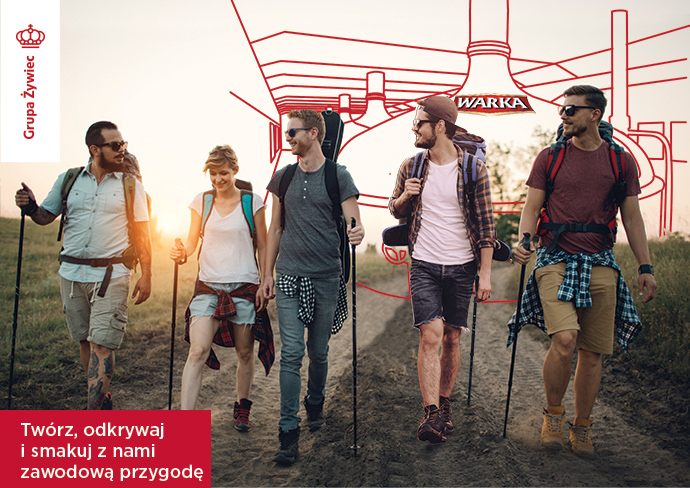 Sustainability/Environmental Manager
Miejsce pracy: Żywiec
Twoje zadania:
Responsibilities:
Support the Board to define the Sustainability Vision and deliver a detailed plan to achieve the vision
Identify the main opportunities to achieve the vision and lead the major projects. The approach is End-2-End, from product and packaging development, life-cycle-analysis, alternative energy sources, waste management
Managing the major energy saving process in the Breweries. Leading the major engineering projects related to sustainability (biomass, photovoltaic, etc.)
Supporting the company in the deployment at country level of the Environment and Energy policies, management system with focus on a sustainable development in line with Corporate and OpCo strategy.
Customize and deploy corporate Environment and Energy management system at country level, ensuring group requirements are met by company or plant personnel, supporting in the definition of actions necessary to recover the gaps.
Ensure the contact and the reporting with Global
Advising the Board on the benefits and costs effectiveness of environmental management.
Identifying renewable energy solutions to ensure energy security and to achieve cost-efficient-sustainable model of multi-energy management.
Providing global support of energy management by leading studies on most efficient energy solutions and implementing of modern energy technologies (also basing on renewable energy).
Seeking actively for opportunities to develop environmental technical standards and the company's policies (according to all appropriate regulatory requirements).
Monitoring implemented standards and/or improvements once adopted.
Representing the organization in community or industry ESH groups and programs.
Czego poszukujemy:
Skills Required:
Preferred bachelor's degree in the related field.
Minimum 5 years of experience in a similar position, specifically in the area of environmental protection
Knowledge of the renewable energy sector will be an advantage.
Engineering knowledge. Utilities will be an advantage
Demonstrated experience in performing feasibility studies and market researches on waste management and environmental protection.
Excellent English knowledge is strongly required.
Excellent analytical skills.
Capability of data collection and analysis.
Long term approach.
Co możemy Ci zaoferować:
We offer:
Interesting professional opportunity with strategic value for the Company
Possibility for implementation of new ideas within the environmental/sustainability area
Responsibility for strategic development of the environment/sustainability field across all operational units within Poland
Work in an ambitious environment
Attractive salary and benefits
Chcesz rozpocząć z nami zawodową przygodę?