Ten Square Games is a leading producer of social and mobile games in Poland. Our mobile and browser games, Fishing Clash and Let's Fish, are smash hits with millions of active players all over the world. We still have a few awesome ideas to fulfill so if you're looking for a reliable company which strives for success, join us!
We keep developing and our team is growing. We're currently looking for a Product Manager.
AT A GLANCE:
As a Product Manager, you will play an essential role in driving the growth and development of our products. You will be responsible for helping the teams make data-driven decisions on product features and feature pipeline, ultimately driving growth, revenue and all KPIs of the game.

Your passion for games needs to be coupled with understanding and critical approach to design, art and economy that influence player behavior.
ON A DAILY BASIS:
Test, test, test. Establish hypothesis and validate through Live ops or A/B testing;
Research competitive products, draw conclusions and make recommendations;
Support the team in balancing the in-game economy through optimizing the balance between engagement, revenue, and retention.
REQUIREMENTS:
2-5 years of Product management experience in the game development industry (published titles are required) and/or other consumer-facing product;
Strong analytical skills and experience with data-driven product design and decision making;
Broad knowledge of game development process and F2P games industry;
Knowledge of retention mechanisms, virality and monetization methods;
Knowledge of Google Play, App Store and similar – awareness of their possibilities and limitations;
Eagerness to accept new challenges;
Past experience with structured, hypothesis-driven product improvements, rigorous metrics analysis, consumer insights and design experimentation to align product features with player motivations;
Experience with multivariate testing of web or mobile products;
Experience with predictive modeling such as linear regression and/or decision trees;
Strong communication and writing skills with experience in preparing and presenting decks to various stakeholders;
Ability to effectively communicate both creative and technical feedback to a diverse group of stakeholders;
Excellent organizational skills with the ability to juggle priorities and projects;
Self-motivated team player that brings excitement and enthusiasm to work each day;
Open to feedback and thinks outside the box.
WE OFFER:
A job in our office in Wrocław, to where you can easily get from any part of the city,
Flexible working hours;
Work with young and open people!;
Nice salary;
Company trips and gatherings;
Private medical care;
The Multisport card and fresh fruit in the office!
APPLY
The administrator of the personal data of our customers, shareholders, contractors and their employees, and other persons who contact us is Ten Square Games SA, with its registered office in Wrocław, read more: https://tensquaregames.com/wp-content/uploads/ADO_extended_en.pdf

Your personal data is processed for recruitment purposes for the position described in the job offer for the duration of the recruitment process and if you've given your consent to take part in the future recruitment processes - for 12 months.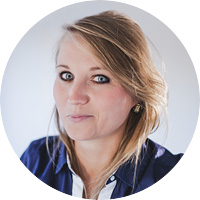 'Being a Partnership Manager in TSG is the perfect job for creative and ingenious professionals who enjoy searching exciting business opportunities and implementing new solutions.

What makes me proud is the fact that I am responsible for choosing new directions in the development of the company. There is nothing more satisfying than seeing our games available for users on new, foreign and often faraway markets. I feel that I get to contribute hugely to the high status of the company.

In other words, working in TSG allows me to take part in innovative and promising projects , which gathers extremely talented and brilliant game developers, graphic designers and marketing specialists! I wish everyone could have such a chance!'